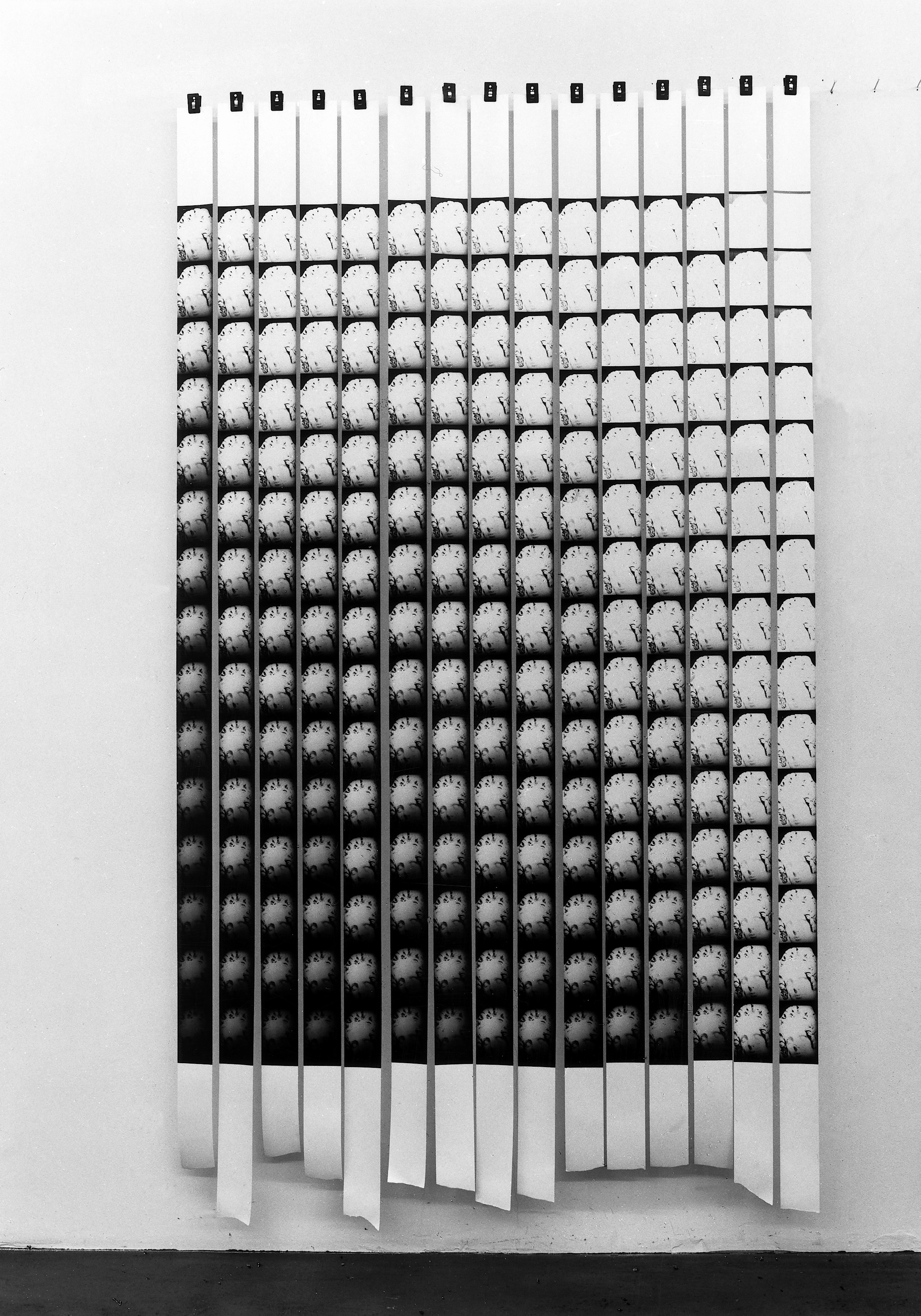 2003/2006, 12', colour, dv
installation: projection (image) and
led-display (words)
A plaster sculpture stood "Model" for this work. The photograph has been manipulated. The videowork is developped out of one of these photographs: one-second-images are showing in 6 minutes the face of the woman that is disappearing the next 6 minutes.
To this diversity of images the play of French adjectives is added. Alphabetically ordened and rhythmically edited, they created images in the head, which changes by each adjective.
see also the video work femmes/messages