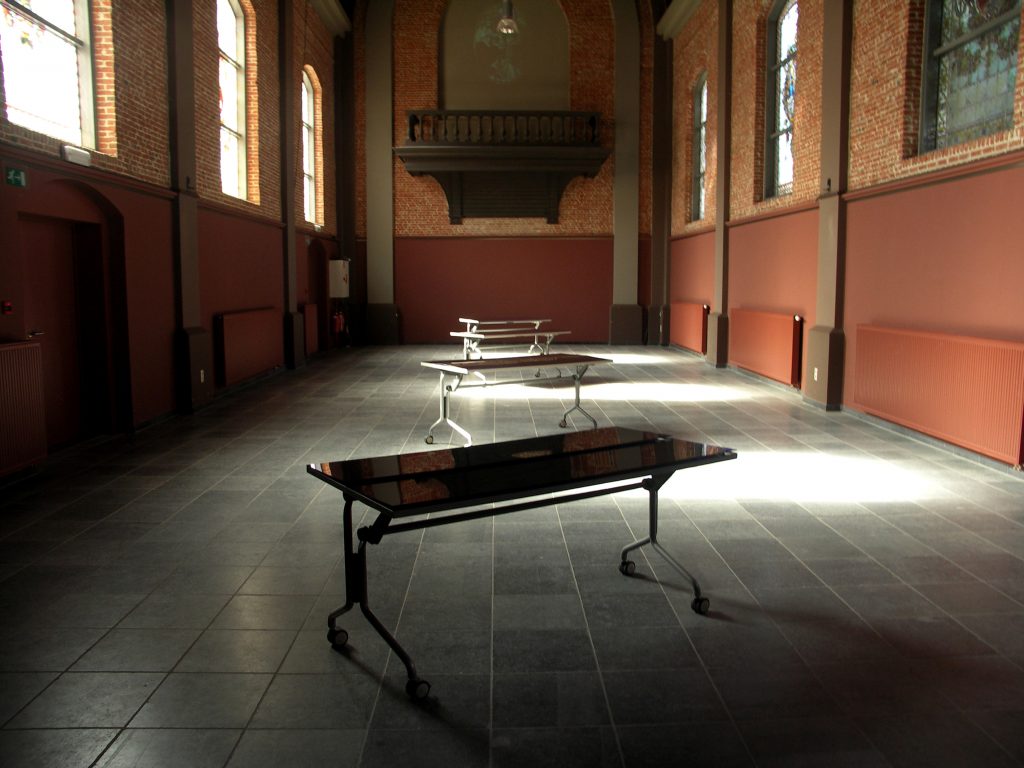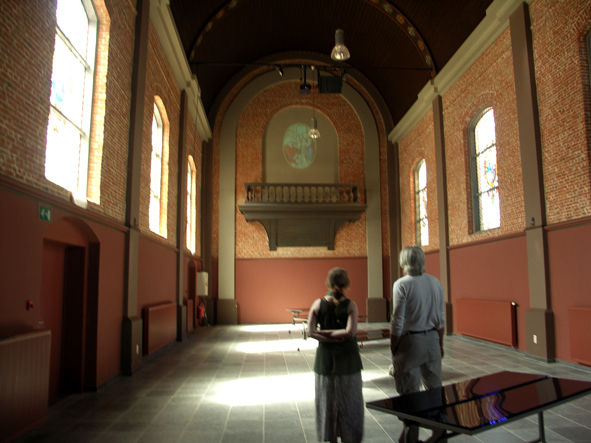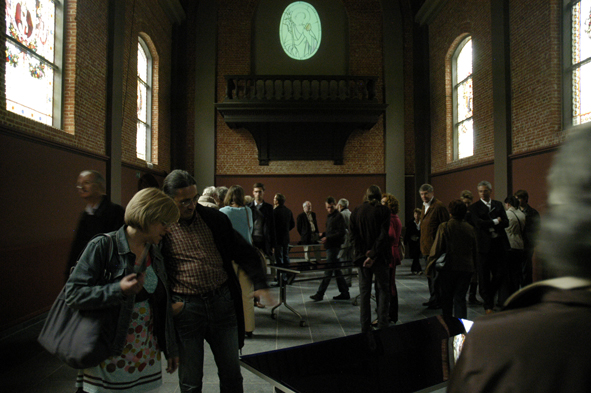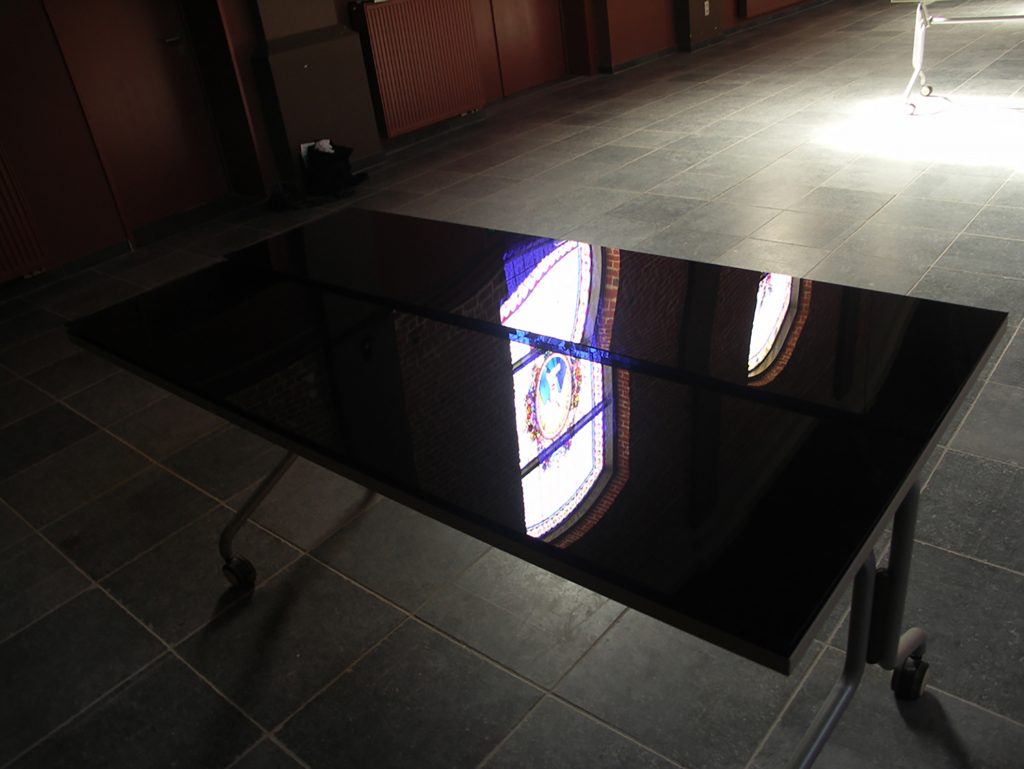 CC Ter Vesten, Beveren-Waas, Belgium 2010
Chapel Vrasene
4 tables/plexiglass/video installation
Stefaan Van Biesen
text to the exhibition – abstract
"… Monique Thomaes considers the architectural space as an integral part of her work.
A dialogue emerges between thinking, place and image. The artist improves space with a minimalistic zen attitude an lets the public participate its marvel.
For her installation she takes existing elements from the chapel, transforms them using light and projection and adds them back to the space.
So she filmed all the stained glass windows with increasing and decreasing exposure times – from dark to light to dark – and selected therefrom the ovals containing different personages and situations.
The video-montage, projected on the front-wall, resembles a portrait gallery: sculptures in a shining ebb and flow, as if the shining and disappearing of the visible were a metaphor for the changing and elusive light in space.
The same light coincides with the reflection of the seven stained glas windows on the four tables placed in the chapel and breaks on the blue plexiglass surface on the tables.
The image becomes an architectural abstraction: it is spread horizontally, exhibited and moved from the window to another place in space.
It is an invitation to look in another way to a space one thinks to know."